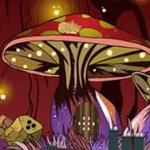 Dreamy Land Rescue
Welcome to the dreamy land. Dreamy Land Rescue is another awesome puzzle game that you don't want to miss at friv 3 games. A stunning butterfly is trapped in a huge mushroom by an evil wizard. It calls for help but no one can't find a way to rescue. Are you willing to help this beautiful butterfly escape? Explore and find a way to rescue the fantasy butterfly is your mission in this game. You can find useful stuff and interesting clues, symbols to solve the puzzle. Every clue, symbol, and detail are related to each other.
This game requires great problem-solving skills and good observation ability. It not only help you relax, help a great gaming experience but also improve your skills and train your brain. You must observe every tiny detail in the screen on http://friv3play.net. If not, you may miss something important - the deciding factors to give the final answer.
What are the numbers, characters, colors, and masks used for? What is hidden behind a sleeping cat? What is the purpose of a parrot parked there? Why is there a colorful flower among various purple ones? What is behind the pile of wood? Click on them, you will find the answer and important clues. With soft music and logic-minded gameplay, this is a great game for those looking for peace and experience a relaxing moment. How long does it take you to solve the puzzle?
If you get stuck, you can play with your friends or family members to complete the mission easier. Train your brain and have more fun with these following games: Rise Up Space and Pingu And Friends
Instructions: Click to solve the puzzle.
friv3play.net
Rating:
2
out of
5
based on
1
user ratings