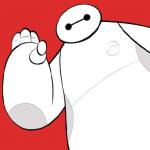 Bighero.io
If you are feeling bored with single player games and you want to find a large space with many players, this chance is for you – Join Bighero.io game at Friv for school and make friends everywhere. This is one of the most exciting multiplayer games that is expected by millions of players around the world. The game will also challenge the player's abilities such as combat skills, quick reaction and observation skills. If you feel confident enough to conquer this game, show us your talents.
In this battle, you will join as an independent warrior, so you will not receive any help here. You will have to fight alone and sustain life by defending and destroying other players. You don't have a specific goal, all other players are your enemies. Control your character to move wisely and defeat waves of enemies on the screen. Two main tasks for you at Friv games: increase the size of the sword and attack the enemy to protect yourself. You should move constantly on the screen and collect the colored blocks that will help your sword become longer.
With a long sword, you can attack enemies in a larger space. This is especially important for you. In addition, another important task for you is that the enemy will attack you in every direction, so you need to watch carefully, defend and kill the enemy accurately. Ready to fight? You also don't forget to play more with NitroDrift.io at http://friv3play.net/.
How to play?
Control your character by using the mouse on the computer.
friv3play.net
Rating:
4
out of
5
based on
10
user ratings