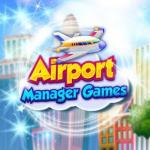 Airport Manager Simulator
If you don't think it's the right time to enter a thrilling battle in a shooting game or strategy game but want to enjoy something simple but fun, then you must try Airport Manager Simulator at frivgames online. It's an amazing airport simulator game. In a city, before sending an airplane to somewhere all over the world, you must go through various buildings in the airport. You will experience several missions of airport staffs. First of all, let's buy some necessary stuff in the Freeshop. There is a shopping list. You have to get all items and go check in.
In the Check-in building, your mission is to check passengers' passport and their luggage. Find out whether they bring some suspicious items to the airplane or not. If yes, you must confiscate them all. In the Carbin Cleanup, the airplane floor looks like a mess. Garbages are everywhere. Passengers are in the transit area, you must clean up before they come on http://friv3play.net/. In the Airplane Cleanup, you have to clean the outside of the airplane and polish aircraft's wings.
Medical attention is something needed on board. Show off your skill and help the passengers out in doctor building. In ServingFood, you have to cook and serve delicious food for your hungry customers and earn golden stars. Finally, the airport control tower mixed up the routes. You must connect the planes with the handcars by playing a fun game. Have you discovered all the buildings in the airport yet? Create your own adventure in this addicting game and have more fun with Nick Block Party 3 and Doctor Acorn 2.
Controls: Use your left mouse button to discover the game.
friv3play.net
Rating:
3
out of
5
based on
1
user ratings